Changing of the Guard at IBEW Local 38
Local 38 recently announced that Business Manager Dennis Meaney will be retiring at the end of 2021, and Dan Gallagher will be taking the helm.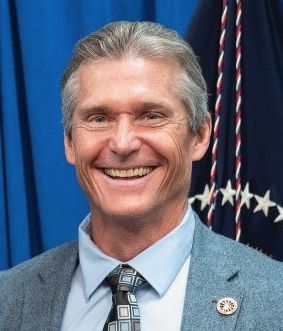 Dennis Meaney has been widely praised for implementing policies that have led to consistent improvement in the caliber of electricians that the local is referring to its signatory electrical contractors. Beginning with the Apprenticeship program, selection of apprentice candidates improved, and implementation of a disciplinary policy to keep apprentices on the "straight and narrow" has reaped significant benefits. Similarly for journeymen, a "three-strikes and you're out" policy encourages good behavior and performance on the job site. Overall, the policies that Dennis has implemented have vastly improved the quality of electricians available to our customers. Harrington enjoyed having Dennis as an apprentice early in his 44-year career, when his Dad Jim Meaney worked for the company.
Dan Gallagher, fondly called Danny, has been a Local 38 member for 30 years. He has served
Local 38 as an organizer, attracting electricians from non-union ranks, often into the NORA program, and business agent for the inside wireman program. Danny has gained significant experience and education as a union leader while serving on many of the unions committees and attending activities sponsored by the IBEW International. Danny's father Tom Gallagher also worked for Harrington Electric Co. in 1966 on a Saint Ann's Hospital project when Danny was born, there at the same hospital! Tom Gallagher was able to visit his newborn son, Danny, during coffee breaks and lunchtime while working there!
Harrington extends its deepest appreciation to Dennis Meaney for his friendly and cooperative leadership in our industry. Labor–Management relations have never been better in our electrical industry.  We wish Danny Gallagher great success in leading IBEW Local 38 into the future.