Partnership with Ohio Energy Management Yields Big Savings for Harrington Customers
Harrington is proud to have forged an exclusive partnership alongside Ohio Energy Management to offer customers a complete LED lighting retrofit of your facility at no expense to your operating budget.
Businesses realize a host of benefits from this specialized service, including improved lighting, lower maintenance cost, reduced energy consumption, and significant operational savings.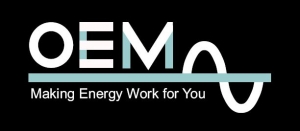 The costs of energy-efficiency projects are funded by energy partners and recouped via on-utility-bill payments. CFO's love the net result of huge overall savings and no additional debt on the balance sheet.
Since this partnership began in 2020, Harrington and OEM have facilitated LED lighting retrofit installations at approximately 1.1 million square-feet of commercial, industrial and institutional space yielding approximately 10 million kW-hours of electrical energy savings.
The process begins with a free energy audit performed by Harrington Electric Co., to identify the potential for savings at your facility. The audit can also show further energy improvements that can be incorporated into these energy-efficiency, cost-saving projects.