Transmitter Upgrade Project at WEWS Channel 5
WEWS Transmitter Tower Farm – Main (left, 1953) and
Original/ Auxiliary (right, 1946), located in Parma, Ohio
Harrington Electric is proud to serve ABC News affiliate, WEWS TV5 in the upgrading of their digital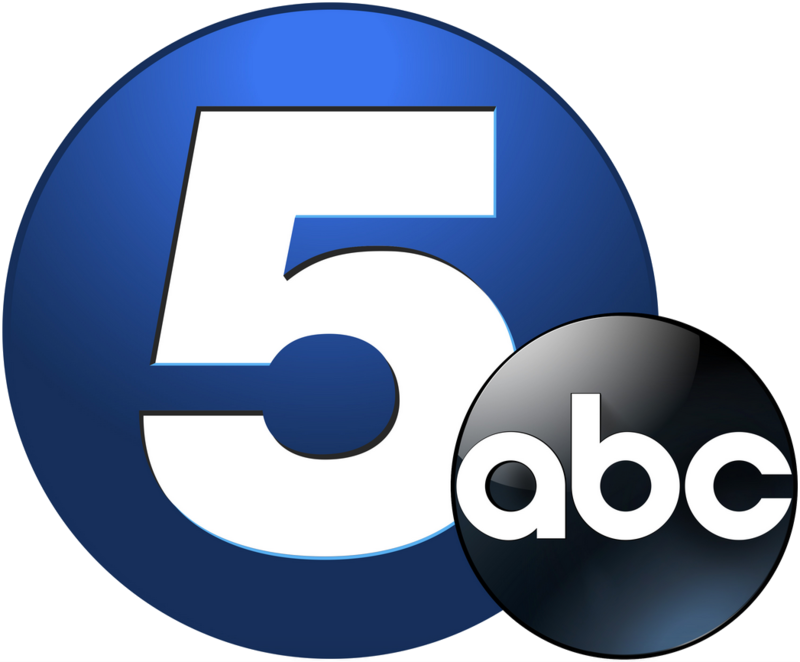 transmitter located in Parma.  Harrington's contribution was performed on a design-build basis, and notably, electrical distribution modifications were made while maintaining 24/7 continuity of the station's existing transmitter system.
Some Interesting History
TV5's WEWS call letters were derived from its parent company's founder, Edward Willis Scripps in 1947.  WEWS was the first public television station in Ohio and 16th in the United States.  The station has been a Scripps-Howard company since its inception and has maintained its call letters, station number, and network affiliation (ABC) longer than any other Cleveland television station.
The station's first broadcast was on December 17, 1947.  It featured a Christmas Pageant sponsored by the station's corporate cousin, The Cleveland Press newspaper company.  In June of 1948, the station broadcasted a Cleveland Indians vs. Chicago White Sox baseball game live from the old Cleveland Municipal Stadium.  The transmitter located in Parma had line-of-sight connection with the TV station in downtown Cleveland.
An Interesting Project
The new transmitter is constructed with modern electronics, and replaces an existing transmitter that used vacuum-tube technology.  It was originally used as an analog transmitter, with its last analog (VHF) broadcast on June 12, 2009 when the Federal Communications Commission mandated that all U.S. television transmission be digital.  The station's digital signal is multiplexed and includes sub-channels  5.2 GRIT/ 5.3 LAFF/ 5.4 TRUREAL/ and on March 1, 2021, activated 5.5 airing HSN.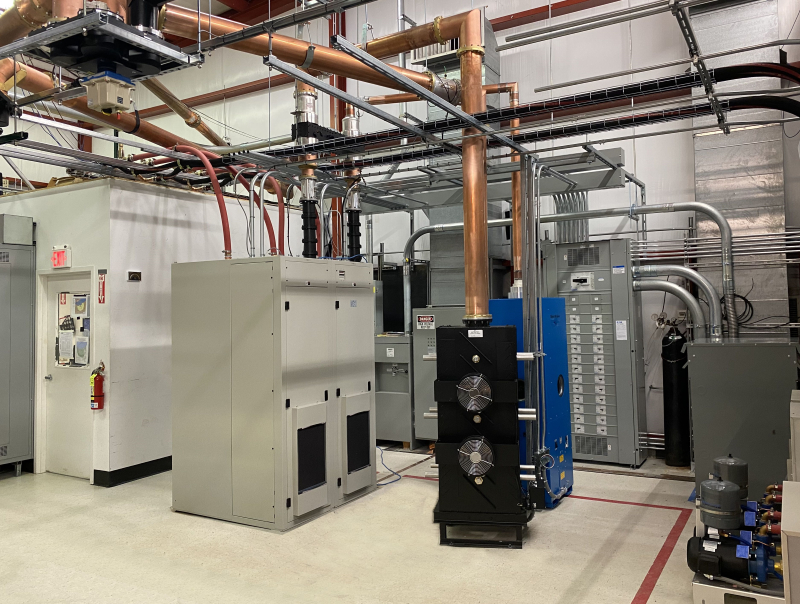 The electrical work required modifications in design to the original distributions system.  To harden the dependability and redundancy of the transmitter site, (1) generator and  (2) automatic transfer switches are utilized in conjunction with a manual transfer switch, a UPS platform, and a bypass isolation surge suppressor cabinet.  All of these ensure the ability to provide reliable source power even under utility duress.
Harrington electricians Richard Drumm and Bill Howatt worked alongside Master craftsmen from GatesAir Broadcasting Company (Quincy, IL) and TV5 facility management during the design phase, infrastructure assembly, and migration procedure of this modernized transmitter system.